Livestream update

Sorry about all the testing I've been doing with different livestream sites but here is why I decided to
go with Twitch instead of Picarto or Join.me. Twitch allows me to export videos directly to Youtube at
the end of each livestream and also saves all my video sessions for a month. Also allows me to edit the
video to some extent where I can change the starting and ending point to cut out unless parts.
Or even cut a video into smaller segments with highlights. Also it doesn't allow adult content to be
drawn or displayed which makes it easier to view at school and work. The colour scheme and layout
is also very cool. Also works great with all sorts of streampro widgets.
Did I mention It costs almost half of what picarto charges for "premium" features. I paid premium for
picarto hoping that it would save my livestreams in case people missed one that they really wanted to
see. But it turns out it only stores the last recorded livestream which it then deletes as soon as I start
recording a new one. This doesn't work for me because of how often I livestream. Other than this useless
feature I didn't see any reason to keep wasting my money there.
Join.me was good looking but the reason why Twitch wins over join.me is because
it will allow me to post my livestreams to youtube to reach the biggest video community in the world.
It does it all for you with the click of a single button. Very intuitive from a broadcaster's perspective.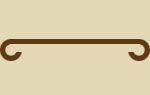 See me working live at the following link when ever I say I'm online.
www.twitch.tv/sheharzad
Usual online hours: (Toronto, Canada time)
Mon - Fri: 8 PM - 10 PM

Other times when I may be online:
Mon - Fri: 12 PM - 1 PM
Sat, Sun: All day when ever I get the chance

Please keep an eye on this schedule in case the time changes.